5 steps are all it takes to get your life insurance. Find out which are they and what to expect from them…
Getting life insurance isn't hard at all. Actually, it takes 5 simple steps. Discover how to pay less for your premiums as we dive deep into each of the steps.
1 – Get A Quote & Speak With An Expert Advisor
Technology does the work for you. Today, comparing 10, 20, or even 50 different options from the best insurers in Canada lies within a few clicks.
The quotes are completely adjusted to your needs whether you're running on a low budget or want insurance for a specific time-frame. Definitely, you'll have no problem finding some options for you.
When you request free online quotes through Attingo, you're asked for your email and phone number so we can do things even easier for you. Within 15 minutes of your request, our Expert Advisors will give you a call and help you choose the right insurance for you. Our Advisor will ask you some questions about you and your family. This will help determine how much coverage you need, what type of insurance you require and for how long. Nothing complicated, it takes a few minutes of your time.
To Instantly Get Your Free Life Quote, Click the Button Below NOW
2 – Apply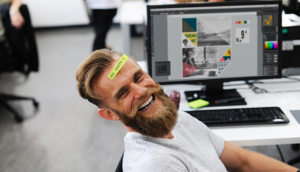 After you've chosen your insurance, it's time to apply. This means you can apply right away with the help of your advisor, or you can schedule a future call to do so. When? You decide.
The purpose of the call is to gather the right information to fill out the application, which goes to the underwriters. So, depending on the coverage and the type of insurance, it should last around 30 minutes. Of course, you don't need to pay anything, this is just a very simple step.
3 – The Medical Exam
This is where most people feel skeptic and scared. First of all, not all insurance policies require a medical exam, but most do. It's a crucial step for insurers as they need to assess how much risk they'd take if they gave you insurance coverage. Imagine if this step didn't exist… it would be awesome for us, but insurance companies wouldn't exist. They'd all just go bankrupt.
We'll be crystal clear and show you how this works for you to be confident and ready prior to your medical exam.
The exam lasts from 30-45 minutes. You choose where to take it, either at your office, at home, or even in the nearest hospital. Nothing to worry about, these nurses work for a medical company and are completely trusted by insurance companies.
Here's what the nurse will do during the medical exam:
Ask about your medical history (any surgery, medical prescriptions or conditions)
Ask about your family's medical history
Ask about lifestyle habits (diet, exercise, drug use, smoking, drinking, high-risk hobbies)
Listen to your heartbeat
Check height & weight
Take blood or urine sample (sometimes a swob of saliva)
Take your blood pressure
Additional tests might be required due to age or the amount of coverage requested. And sometimes, the nurse will talk to your doctor to get more information about your medical history.
You might feel tempted to lie every once in a while thinking it will help you get lower premiums. The reality is that during your application process your doctor was asked for your medical information, thus your insurer would know if you're lying.
We strongly suggest you say the truth, otherwise, you might be denied of any payout in the future… and black-listed for other insurance companies too. So if you smoke or are involved in high-risk activities, don't be afraid to tell so. It's better than risking your payout and your loved one's financial security.
Now here's the fun part… how to do the best on your exam…
Drink a glass of water 1 hour before the exam
Don't drink caffeine or alcohol 24 hours prior to the exam
Don't smoke 24 hours before the exam
Don't eat high-cholesterol and salty foods 24 hours prior to the exam
Get a good sleep the night before
Fast (don't eat anything) 8 hours prior to the exam
4 – Underwriting
This is quite the most interesting step of the way, even though you don't need to do much about it (in fact, you don't need to do anything…). Having taken your medical exam, the insurance company evaluates how risky it is to accept your application by taking a look at your interview and your medical exam.
While they do all the work, you just need to wait for their follow-up. You could be approved (which is what happens in most cases), or you could be rejected. If you're a healthy person and your medical exam proves it, then there won't be any problem to follow through. You'll even enjoy low premiums for your insurance.
Now, that doesn't mean you need to be excessive with your training and diet to get a good deal. Even if you're notably a risk for the insurer, you could still get covered but you'd have to pay higher premiums.
Take note an advisor will tell you first-hand if you'd possibly represent a high risk for insurers and will recommend specific policies that don't require any medical exams such as the guaranteed issue life insurance.
For this article's purposes, we'll outline what happens on the other side of the coin, right there at the insurance offices…
Insurers have a curious process when evaluating risks. Basically, these are the things they do before they get back to you:
Check your interview
View your medical exam's results
If they need further information, they'll contact your doctor directly and request a Medical Report.
Medical Information Bureau Check
Okay, this is a little bit gossipy. Let us explain.
This is a trade group where insurers share some of your medical data that helps them know where have you previously applied for insurance, and whether you were approved or rejected. It's a tool to know if the information you've previously disclosed matches with the one you're applying with. Therefore, if you've been 100% honest with your interview and medical exam, there's nothing to worry about.
Alright, going back with the underwriting…
Check your prescription history – All the medication prescribed to you.
Check your driving history
They then use some tables to measure risk where they take into consideration your age, gender, and the city where you live.
There's a wonderful thing called the "Credit System", which insurers use to help you with your premiums. Basically, they want to know what are you doing to maintain good health. And if you're diseased, what you're currently doing to prevent it from worsening. Fortunately, this won't only benefit your health but your wallet as well.
The last stage for the underwriting process is getting back to you with the next steps. It might've sounded a little bit sneaky and boring, but it's worth sharing what underwriters have to do for every client.
The most satisfying step is yet to come.
5 – Sign The Contract & Pay Your First Premium
Well, those last words weren't that satisfying, were they? It's part of our lives… we must deal with it. What we truly meant with "satisfying" was that after signing your contract and being a proud owner of your life insurance, you'll feel protected and more prosperous, as you're not just looking after yourself but after the people who love you most.
By this time, the only thing left to say is "Congratulations!"
Now that you know precisely how the process works, there's nothing to be afraid of. We've outlined the process as simple as we could to reveal what happens not just between you and Attingo but within your insurer's headquarters.
We're so committed to making this process so simple for you that we guarantee you'll be guided by our Expert Advisors every step of the way.
Couldn't set up a time to call your insurer? We'll help you with that.
Had problems sending your paperwork digitally? Got you.
Need to move the medical exam appointment? Not a problem.
Remember, every Canadian deserves to enjoy getting insured.
-The Attingo Team