The Ideal Age To Get Life Insurance
"Am I too young to get life insurance?" Read on to discover the ideal age to get life insurance for the lowest price…
If we were to share the best moment to get life insurance, no doubt it would be when you were almost a new-born. You would get a great deal because as you grow and become older, life insurance prices will continue to rise too. So are you too young to get life insurance?
Absolutely not. It's never too soon to look after yourself, own your life and take the financial burden off your loved ones. According to studies, millennials are the least likely to purchase a policy due to their perspective towards insurance. When asked what is the most difficult part about buying life insurance, Canadians gave two top answers:
Strike #1 – 34% said the stress about choosing the right coverage with the right policy terms and a fair price made them feel hesitant.
Strike #2 – 15% said the burden of paying premiums regularly is what keeps them away from it.
This explains why 65% of 18-29-year-olds don't have life insurance. Which clearly tells Canadians are afraid of making a wrong decision when it comes to their financial plans. If they're going to invest in themselves, they'd first double-check to avoid any mistakes. However, there's something curious about this.
Regarding the first strike, we've been lucky to have technology help in every aspect of the insurance industry. This platform itself is part of a rapid-changing era for both consumers and insurance companies, as the process of getting life insurance is way faster and more practical than ever before – without a doubt, it will get even better.
And regarding the second strike, there's something that caught our attention. A study done in 2015 showed people between 18 and 35 years old overestimated the cost of a policy by 213%! Woah! Basically, people's fear of having to pay high premiums is what's keeping them from securing themselves financially, even though that fear isn't based on real information but on their own assumptions.
This Is Where Most Young Adults Stand
In their 20s, usually in debt with their student loans. It's the most common type of debt for people this age and it's definitely one of their big concerns in life. If your parents are in charge of paying for your student loans, they're taking on a huge load for you. However, if by the time you turned 18 you inherited this debt, or if you merely would like to pay your own student loans, what would you do to do so?
Basic life insurance could allow your parents to zero all your student debt. This is the reason we generally recommend whole life insurance for young adults, teens, and children too, no matter how young they are. It actually can provide additional benefits beyond insurance proceeds for you, but we'll dive into that later.
If you're just graduating, in your mid-20s, you might be starting out your professional career, with or without a family. More than half of the people say they prefer such services as cell phone carriers, internet, and cable before life insurance.
The question you should be asking yourself is: Are your electronic gadgets more important than your financial security? Will conveniences take care of your loved ones when you're missing? Hoping things won't ever get tough, it's easy to fall into the former, but answering those questions will make you think twice before making your decision.
Now, the main problem of waiting too long to buy insurance is that premiums won't stop increasing. And the industry won't stop growing either. Just look at the difference in Canada's life insurance industry from 2015 to 2018:
What Fits Best To Young Adults, Then?
If you're 18 already, you might be looking for something quick and secure. Then you're lucky that the guaranteed issue term life insurance exists (yes, that's the whole name). This policy doesn't require any medical exam or underwriting and you can easily find low-priced options for a 10-20 years period.
Of course, this is for people who aren't insured and seek short-to-medium term coverage while they get going with their bills. Yet, we recommend you take a look at the different types of life insurance available as your needs might be better covered by another policy. It's always worth researching before making a decision.
Life Insurance For Teens & Children?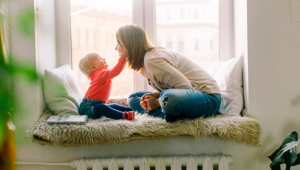 Would you like to know how getting insurance for your kids doesn't only protect them but can provide for their future at no additional costs? Then hang on.
Among the different types of life insurance, there are some policies such as the "whole life" or "universal" that offer the cash value accumulation feature. This famous feature can help you build tax-deferred cash values as you pay your premiums. You can even borrow from it to pay your premiums! And about their price, you can easily find cheap insurance for teens or children because they represent a small risk for insurers.
The golden rule (Generally): The younger you are, the less you'll pay for your insurance.
Usually, when teens turn 18 or graduate from college, they withdraw their cash value savings to buy their first home or start off their professional life.
But if you aren't looking for cash value, you can simply get term life insurance. You won't be able to defer part of your premium for future use, but you still get insurance – coverage and financial security. So if your question is where to get the best child or teen life insurance, you can start by clicking here to request your free instant quote.
Without further due for this article, we're open to any questions you might want us to address in coming articles.
Wishing you a terrific experience…
-The Attingo Team