No More Jargon… What Exactly Is Life Insurance?
You could keep wasting time reading countless and complicated definitions of Life Insurance on the web OR… you could simply read this quick, 5-minute article.
You may have looked out for a simplified, understandable definition of Life Insurance before… you may have been spammed with all sorts of ads the following days… and apparently, it hasn't been helpful at all… you keep having the same doubts… the fear of not knowing what insurance works best for you.
Have you come to find a precise, full-disclosure definition of Life Insurance, you're good to keep reading. Hence, if your reading style is techier, this isn't the right place for you.
At Attingo, we like to be straightforward. We strive to simplify everything we do, and it's within our compromise to explain every aspect of the insurance industry… starting of course with the basics.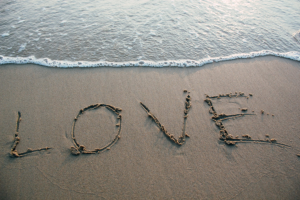 What Is Life Insurance?
Life insurance is a contract between an insurer (the insurance company) and a policyholder (let's call him John).
John is a 27-year-old employee who started working at Company X and apparently, he is doing very well. He's climbing positions very fast, and his prompt success seems to be inevitable. He's married to Jennie, who just gave birth to baby Ian a couple of months ago.
One day, he's running late for a very important meeting… so he has to drive a little bit faster this time.
5 minutes till the meeting starts…. 2 miles away… upfront a yellow-almost-red traffic light… John steps on the accelerator… suddenly losing control… bumping through a light post… losing his life.
Since Jennie is the beneficiary (the person authorized to claim the insurance payout), she is able to move forward with Ian… while she finds a new source of income and recovers from her loss.
—–
The example above is way dramatic, but hey… let's be honest… it's self-explanatory and you got the idea. It shows how owning a life insurance policy provides for you and your loved ones… (and why you should not run through almost-red traffic lights)
How Does it Work?
One of the oldest and most believed myths about insurance policies is that it's always complicated… that you won't understand a thing about the policy… that the hidden terms will scam you, etc, etc, etc…
The truth is, it doesn't have to be that way… and it won't… if you're well informed and collaborate honestly with insurers. Best of all, you got companies like Attingo that will assign an expert advisor to help you connect with the best insurers in Canada.
Here's how easy it is to get the right policy for you:
Request Your Quote. Go to attingo.ca, fill your information and within 15 minutes you'll get a call from one of our expert advisors – (Usually, people are charged for such services…)
Application. We'll help you file your application for the option you agreed on under a no-hassle process – (Aha, we do all the work for you… you'll just need to wait for the yes or no)
Sign Up For The Policy. After your application has been approved, it's time to sign the contract.
Pay Your Premiums. You take care of paying for your policy as specified in your contract… and that's all it takes to keep your insurance up & running.
File A Claim. If it happens that you die, your beneficiaries will be able to file a claim and receive either a one-time payout or several, depending on your contract.
How Much Will It Cost?
Of course, the cost will vary depending on the type of policy you sign for, but… even though you're up to the same contract as your closest friend, the cost might be way different.
For now, it might sound kind of silly, but actually… it totally makes sense. For example, let's do a quick role-reversal…
If you were the owner of an insurance company, would you charge the same to cover a completely healthy 25-year old guy and a diseased 78-year-old? Absolutely not, right? That's why insurers do some research about you before approving any application.
To give you a better snapshot of how the price rate changes … here are the top factors that will affect your life insurance quote:
Age – The younger you are, the less you're likely to pay. Why is this? Well, being a young guy, you're likely to pay for your policy on a regular basis and for a very long time before the insurer ever needs to worry about you.
Gender – Life expectancy for women is a little bit higher than men's, so, women enjoy a slightly lower rate.
Smoking/Alcohol Consumption – Love drinking every night? You're on the spot for insurance companies! Some habits might make you pay twice or more for your policy.
Health – You may be required to take a medical exam to show your overall health. This metric is the insurer's best friend and is crucial to determine the price rate.
Lifestyle – Are you a high-risk sports lover? These activities tend to increase the cost a little bit further. (Even your profession might be considered as risky…)
Family Medical History – A complicated family medical history means a higher death-risk for you… and a price increase. Otherwise, having a clean medical history will surely reduce the price rate.
Driving Record – Insurers are likely to take a look at your driving history to see how you behave under the law. (The last couple of years are the most important)
3 Things to Consider Before Buying Life Insurance
The first thing to think about is for how long you want to be covered. If you're a man in your late fifties, you should be looking for a 20-30 year term life insurance. On the other side, as a young fella, your objective might be a whole-life contract.
Up next is how much you want coverage for. Do you want to pay for your kids' education? Do you have any debts? Do you want to provide for the rest of your family's lives? Take some time to answer these questions before choosing any fit for you.
Third: Who will be your beneficiary? The person who will claim the payout.
Here's a BONUS – Talk to a trusted advisor. Remember you can chat with our Attingo expert advisors (Call: 866-214-6597) to find out the best insurance option according to your needs.
…….
Alright!
You just finished reading some Insurance 101 up here. The purpose of these blog posts is to provide you with the nuggets of wisdom and tools you need to make an accurate decision when securing your relatives' financial future… no matter what type of insurance you're into.
Of course, reading just one article won't make you a know-it-all, but reading constantly and staying updated will surely be helpful.
Oh… and as you noticed… we like to explain things the fun way, because we see you find it a bit easier like this.
If you want to know more about how life insurance works, the different types of insurances there are, or if you simply want to keep learning while having fun… here's our blog.
Ready to get an insurance quote according to your needs? Then Click Here…
Have any question or want personal help? Feel free to contact our customer support team!