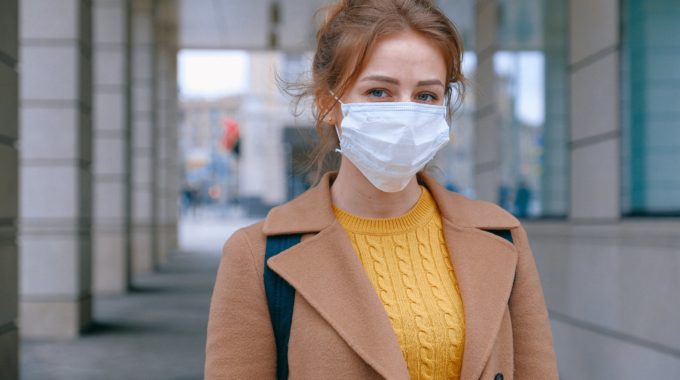 COVID-19 Shifts in Life Insurance and What It Means for You
Over the last couple of weeks, we've been at home following statistics about new infections, recoveries, and sadly, deaths. COVID-19 has affected our lives in ways few people could ever imagine. But it's not just the social impact. The novel virus has also affected businesses tremendously.
At the top of the list of industries most affected by the virus is the travel industry. Health-imposed shutdowns and travel restrictions have devastated businesses in this sector. Another industry that we cannot ignore is the insurance industry. The spotlight is particularly on life insurance due to the lethal nature of the virus. Everyone is anticipating drastic changes in life insurance due to COVID 19. But, what are these changes? More importantly, how would these changes affect existing policyholders and what does it mean for prospective clients?
Here's a look at how COVID-19 has affected life insurance business, responses by life insurance companies, and what this could mean for you.
Learning from the Past
A pandemic of the magnitude of COVID-19 has not been witnessed since the early 20th-century outbreak of the Spanish flu. By then, life insurance was not such a popular way for hedging risks. Besides, there was a world war going on.
However, life insurance became more popular after that turbulent mid-20th century period. By the turn of the new century, life insurance was a well-known and accepted concept. In 2001, both non-life and life insurance companies paid out a total of US$40 billion to the survivors of the 9/11 attacks.
A few years later, during the SARS outbreak, an influx of claims triggered structural changes in the insurance industry. Many companies dealing with indemnity insurance introduced exclusions that would today rule out claims due to pandemics such as COVID-19. However, there's disquiet in this area. We expect to see plenty of litigation, and industry transformations to accommodate customers' needs.
But what about life insurance? Did history trigger shifts that would adversely affect claimants today? How has the COVID-19 pandemic affected life insurance? More importantly, what does it mean for you?
Impact of COVID-19 on Life Insurers
"SARS reminds us that sudden disease emergence is a permanent part of our world–and should be anticipated in our planning." Jan Von Overbeck, a Swiss researcher said these words more than 15 years ago.
The only problem is, SARS did not cause a major disruption for life insurers. Canadian companies that have extensive operations in Asia experienced "modest SARS-related claims." This could also be the case for COVID-19.

We all expect the number of claims to shoot up significantly. But, responses by major life insurers in Canada shows that COVID-19-related claims are not a major concern for insurers. Your life insurance policy is not at risk and the insurers are not worried about payments.
Why aren't life insurance companies worried about a surge in claims? If we are to go by history, the aftermath of the 9/11 attacks can give us clues. Life insurance paid out a total of US$ 1.2 billion. This was a small figure considering that nearly 3,000 people lost their lives in the financial capital. On the other hand, property insurance paid US$ 4.3 billion, and business interruption insurance paid a whopping US$13.1 billion.

Like Americans, Canadians have insured their businesses and properties more than their lives.

Isn't it ironic that you could have insurance for your car and other property but none for your life? Reach out to one of our advisors and get help to set up a life insurance cover for you.
Insurers Will Pay COVID-19 Claims But There Are Other Effects
Insurers have come out boldly to assure clients that they will process COVID-19 claims without prejudice. But the insurers are closely monitoring how COVID-19 is affecting the mortality rates. From an actuary perspective, this may affect how products are structured and priced.
If you already have a life insurance coverage, check if it's still sufficient for your needs. If not, talk to an advisor about getting additional coverage.

COVID-19- related claims will also disrupt operations in processing claims. The movement restrictions and extra work for medical teams due to COVID-19 may cause delays and a few hiccups. Nevertheless, so long as regular policy criteria are met, you can be confident that once cleared, payments will be settled, including where death was due to COVID-19.

Existing life policyholders may not feel considerable disruption. However, it is undeniable that the current pandemic has caused shifts in the life insurance sector. The economic effects of COVID-19 are causing boards of life insurance companies sleepless nights. Here's how this disruption is a threat.
Economic Impact of COVID 19 on Life Insurance
COVID-19 has had a two-prong economic disruption on life insurance businesses. It has shocked the capital structure and disrupted business models and operations.

Concerning the capital structure, recent plunges by major exchanges, coupled with falling interest rates, and the downgrading of government bonds, has driven life insurance companies to profit and solvency ratio concerns.

Life insurance businesses control nearly 20 trillion dollars of assets. If the current COVID-19-triggered volatility persists, life insurers may have to revise their investment portfolios and potentially reduce earnings. Of course, this will trigger a wide range of cost-cutting measures to save the balance sheets and protect clients' interests. But it may translate to good tidings for prospective policyholders. Insurers will be more competitive and innovative. Thus benefiting the prospective clients.

Speaking about innovation, the operations and business models of life insurance companies may shift from relying on face-to-face activities to remote systems. This, coupled with a rise in the numbers has created a snarl in claims processing. However, it has ushered a new technology-driven dawn for life insurance businesses. Many companies had these works in the pipelines. But the COVID-19 pandemic has forced an acceleration of the execution.

Life insurance companies which are infamous for being esoteric, manual and policy-led, have to embrace the inevitable – a digital transformation. This makes sense on the business side of things and also for the clients. More agile institutions and emerging "insure-techs" are already making inroads by ousting the traditional products and methods with technology-based processes.
What it Means to Existing and Prospective Life Insurance Clients
Without a doubt, these disruptions will significantly affect service delivery and products. We all expect delays in claims processing for now. Not just due to the surge in numbers, but also due to the contagious nature of COVID-19.
Here is more on how the changes will affect you when buying life insurance.
For starters, there's likely to be delays in approving applications.
The number of Canadians inquiring about life insurance has risen. However, applicants will experience some delays at first.
We expect the Insurers will be more cautious as they monitor and get a better understanding of COVID-19. Until there's more information of the health threat caused by the coronavirus, and coping mechanisms such as vaccinations emerge, life insurers are likely to tread carefully before accepting new risks.
That means, frontline workers such as doctors and other workers in transit points like airports may be regarded as a "high risk" category.
Right now, the sooner you reach out to an advisor, the faster your application will be processed.
Insurers will at first be extra-cautious with remote underwriting
There's likely to be an initial setback in remote underwriting. Disclosure of information such as recent travel, or contact with possibly infected people will affect the risk assessment and premiums significantly.
Since there's no "human feel," life insurance companies may be uneasy about remote underwriting. Your honesty is the most important aspect of such an appraisal.
However, this is an inevitable turn for insurers, and pragmatic companies are linking with "more agile partners" to overcome this "fear."
Minor ailments and frequent travel could affect your life insurance prospects
Whereas previously a slight headache, runny nose, or fever wouldn't significantly affect the assessment of life insurance application, this has totally changed now. Keep your medical records meticulously and be in touch with an advisor. Also, frequent travel may be considered a higher risk and affect premiums. So keep your travel and contacts records intact.
On the brighter side, consumers should expect considerable digital shifts in life insurance. There's bound to be an increase in data-driven underwriting, less paperwork, and fewer in-person medical examinations. The reduced face-to-face interactions may initially cause some delays. However, contactless payments, collaboration tools, and algorithm-based underwriting is the future.
COVID-19 has caused shifts in life insurance. But these shifts can benefit policyholders. Reach out to an advisor and strike while the iron is hot.
If you have any question or would like a second option please reach out to attingo.ca or call us at 1-877-302-5425

This information is general in nature, and is intended for informational purposes only. For specific situations you should consult the appropriate legal, accounting or tax advisor.